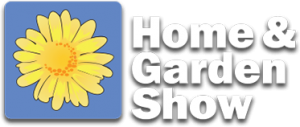 Event Show Management's founder and many employees have decades upon decades of experience managing and running large-scale home and garden shows throughout the country. That doesn't mean we're old! It just means we know how to put on a seriously great event. Show Technology, one of the largest producers of home and garden events in the country, is one of our sister organizations, and has produced hundreds of home shows all over the U.S. for over 20 years.
Event Show Management will be bringing its own brand of home and gardening events to markets throughout the United States very soon. If you are an exhibitor that loves to sell your goods and reach a fantastic audience, then contact us today to learn more about our upcoming home and gardening events.
Benefits of Exhibiting at a Home Show
You could sit in your showroom on a Saturday and hope people show up. Or maybe you could drop tens of thousands of dollars on traditional advertising, and still hope they show up. Or you could exhibit at one of our home and garden shows and know the crowds will show up. In fact, you'll be exhibiting in front of thousands and thousands of people that are so interested in services and items for their home, they are willing to pay to see you.
At ESM, we know how to draw a crowd. We know what they want to see at a home show. We know how to entertain them while they are at the show so they'll stay longer. From wine tasting to kids events, live animal shows to pet adoptions, celebrity appearances to sand castle kingdoms, our shows are ready to entertain, bring in the crowds, and turn them into your buyers.
Experience promoting the biggest and best home shows in the country.
Advertising programs that are unmatched in the industry.
Fantastic looking shows – from the signage to the decorating.
Premium venues throughout the country.
National home and garden celebrities to entertain and draw the crowds.
Thousands upon thousands of people wanting to meet you and do business with your company.
Who Attends Home and Garden Shows
Some people come for ideas. Some people want to see the seminars to help their thumbs get a little greener. Others just want to meet their favorite stars from HGTV. But all of them have one thing in common – they love a great home show.
Attendees to home and gardening events are typically middle-class or above home owners ready to put money into their homes and gardens or buy or build a new home. They come to meet contractors, builders and landscapers, and to buy the latest and greatest products for their homes.